Grant backing for big, bold research on African ecology
Keen to bag generous funding for your ecology or natural sciences research? No sweat, just be sure your plan promises big, bold solutions to African problems. You must also have the moxie to make it happen, write Maxcine Kater and Laylaa Teixeira Sampaio.
Researchers seeking to land a $US 150 000 (about R2.67 million) grant for ecology or natural science work in Africa have been offered pithy advice: Try learning from others who've recently been there, done that.
They have been given as an example a project, launched last year, that explores how communal rangelands and cattle corridors could support farmers while playing a bigger part in conservation.
They have been told to look too at a 2021 project into the effects of microplastics on aquatic life and human health.
And they have been pointed to a 2020 project that seeks to understand how manmade light shapes the spread of fatal diseases like malaria, dengue fever and the Zika virus in Africa. This particular project, which also examines affordable and energy-efficient lighting alternatives that don't add to the disease problem, has been hailed as contributing to an "understudied area globally".
The three projects, all past recipients of the Jennifer Ward Oppenheimer grant, were offered as inspiration at the latest Tipping Points webinar on 30 March. Titled Top tips for researchers, it guided researchers preparing applications for the 2023 edition of the annual grant.
Would-be applicants at the webinar, hosted by Oppenheimer Generations Research and Conservation, learnt that as much as their fields of study might differ widely, their proposals should share some common ingredients. They must: think big; demonstrate a readiness to do rigorous fieldwork (desk-jockeys needn't apply); and convince the judges their work would change things in the world at a number of levels.
Pan-African
"We want to see strong links to the environment. What we are looking for is big, bold, elevated and pan-African solutions to African problems," panellist Dr Duncan MacFadyen told guests at Oppenheimer Generations' 11th Tipping Points webinar.
But this does not suggest that the judging panel is necessarily on the hunt for research that targets big, charismatic species. "Projects, species and ecosystems that have not been given sufficient attention… We certainly would consider that," said Duncan MacFadyen, the head of research and conservation at Oppenheimer Generations.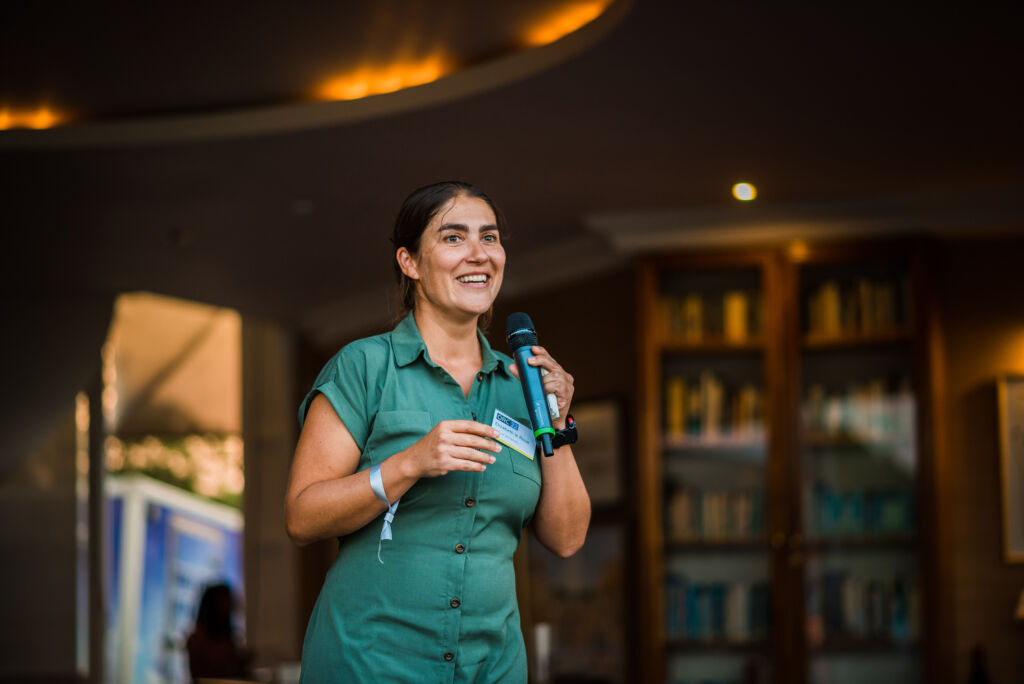 MacFadyen told how the grant's inaugural winner, Dr Hayley Clements, had ticked all of these boxes, and more, for the three-year grant. by developing a biodiversity intactness index to help guide sustainable development across the continent.
"She had an Africa-wide project, so the project was not narrow… She was dealing with burning issues of biodiversity intactness. Her research was new, elevated and it hadn't been done before," he said.
MacFadyen said he had been impressed by the ambitious scope of Clements' 2019 application – which she backed up with a wide network of fellow researchers.
Collaborations
"Hayley… had the right collaborators, a lot of which were really well-established and recognised academics. She pulled collaborations and collaborators from across the continent, so on a large scale. She was looking at capturing and consolidating data from across the African continent, which was really exciting," he said.
Webinar guests heard that the grant, which honours the life and vision of the late Jennifer Ward Oppenheimer, was awarded to early-career scientists – researchers with no more than seven years' experience since graduating with their PhDs.
MacFadyen's fellow panellist, Rendani Nenguda, stressed the grant was intended to empower African researchers whose work benefited communities.
'It's an African research fund and we therefore want to support institutions that are creating the next generation of African researchers," said Nenguda, who is a research associate at Oppenheimer Generations.
Empowerment
She said the grant sought to support research that would affect many people across the continent; influence decision makers and spur the development of programmes; and empower and build capacity by creating research opportunities for others.
MacFayden said applications should reveal a transdisciplinary focus and demonstrate a "good understanding of how their solution has relevance to society".
"For example, how it affects livelihoods, how it impacts conservation management and policy. We're really wanting the outcome of the project to enable development through a real-world solution.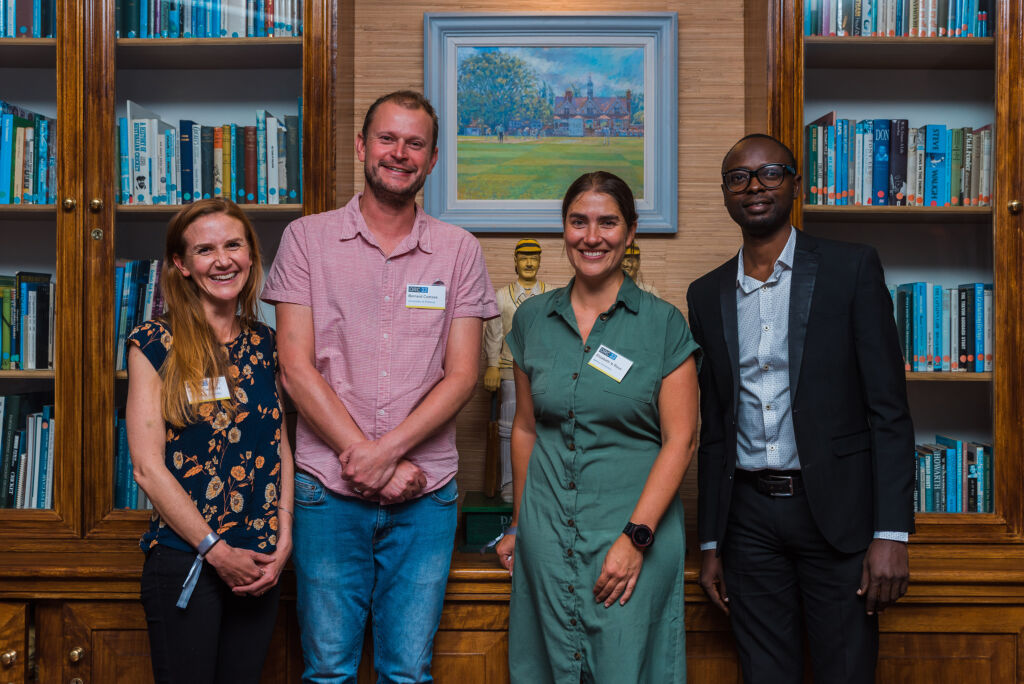 Lasting impact
"We're not looking to fund projects which support science for the sake of science… in a way that they don't address any bigger issues. The programme really needs to have a lasting impact."
Applicants must also be ready to do the hard yards in the field and shouldn't for a moment include in their proposal any wishy-washy promises.
Nenguda said: "We're not looking for desktop research. One thing that should stand out is rigorous and clear objectives when it comes to the application."
Would-be applicants were also given insight to things that irked the judging panel.
MacFayden, a zoologist who has been with Oppenheimer Generations for more than 20 years, mentioned applicants who "don't pay attention to the instructions and incomplete submissions".
Attention to detail
This may include something as seemingly trivial as failing to stick to the application word count, which could result in the disqualification.
Nenguda also warned it was a big no-no for applicants to try to adapt work they were already doing to fit the grant requirements.
"The expert panel is made-up of brilliant scientists who've worked in international agencies across the continent. They can see if you're fitting your current research into the proposal. That's not going to work and that's not going to stand a chance to win the Jennifer Ward Oppenheimer research grant," said Nenguda.
She advised applicants to see to it that they crossed all their t's and dotted all their i's. There was a lot of money at stake – certainly from the perspective of the applicants. On the other hand, environmental science research struggled for funding.
"Within this space, most money is going to health sciences," she said, pointing out that with the many threats facing our continent, much more funding should be poured into environmental research.
Biodiversity matters
"How is it that we're not putting enough research into a finite resource that we have? We need to know how to manage this finite resource. There's not a lot of money going into conservation space. There's not a lot of money going into biodiversity," she said.
Which was part of the reason Oppenheimer Generations was backing research that could be communicated to the broader public and policy and decision-makers.
The awardees would serve as a brand ambassador for the grant, the webinar heard, and would also need to have good networks to ensure their project makes as big an impact as possible.
The 2023 research grant winner will be announced at Africa's premier scientific conference – the twelfth Oppenheimer Research Conference, which will be held in Johannesburg later this year.
The monthly Tipping Points webinars are covered by a team of young Roving Reporters enrolled on an environmental journalism training project supported by Jive Media Africa.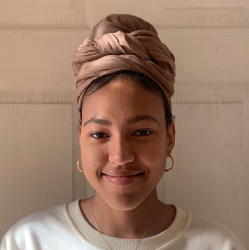 Latest posts by Maxcine Kater
(see all)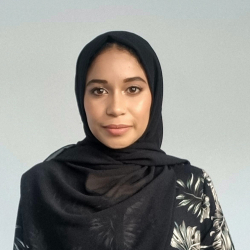 Latest posts by Laylaa Teixeira Sampaio
(see all)