OGRC FUNDS TWO RESEARCH CHAIRS AT THE UNIVERSITY OF PRETORIA
The University of Pretoria has commemorated two research chairs funded by the Oppenheimer Generations Research & Conservation and the Benjamin Raymond Oppenheimer Trust (BRO Trust). The University's partnership with Nicky, Strilli and Jonathan Oppenheimer to promote underfunded research areas has resulted in one research chair in non-invasive wildlife research and another in molecular archaeology receiving funding.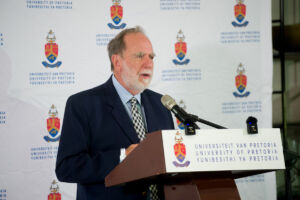 The Oppenheimer's donation agreement for the Oppenheimer Chair for Emerging African Scientists in Non-invasive Wildlife Research was finalised in 2021. It was awarded to Professor André Ganswindt, the Director of UP's Mammal Research Institute and principal investigator. The Chair supports highly motivated postgraduate students from Africa to initiate, coordinate and conduct research that focuses on developing and promoting non-invasive approaches to wildlife research and management.
Funding for the BRO Trust-supported Chair for Molecular Archaeology was granted in 2020 and was awarded to Dr Riaan Rifkin of the Department of Biochemistry, Genetics and Microbiology in UP's Centre for Microbial Ecology and Genomics. In his research, Dr Rifkin will look for evidence of pandemics in the southern African archaeological record.
Speaking at the launch, UP Vice-Chancellor and Principal Professor, Tawana Kupe, thanked the Oppenheimer family for supporting research in under-resourced fields. "The impact of unlocking catalytic grants in underfunded areas such as these two chairs is inestimable". The Oppenheimer's support in recognising the value of funding ground-breaking research and conservation efforts through the partnership with UP was acknowledged. "It is people like you who contribute to UP becoming the top University it is today, and to our capacity to make a significant contribution to South Africa, our continent and the world," said Prof Barend Erasmus, Dean of the Faculty of Natural and Agricultural Sciences, where the two chairs reside. He added that this partnership is an example of important steps taken by universities, industry and society in supporting impactful change.
Dr Duncan MacFadyen, Head of Oppenheimer Generations Research and Conservation, said they were pleased to be in a partnership with UP, and that together they would develop the next generation of African scientists in these fields. "The Oppenheimer's have facilitated research for decades and we run various research centres across our properties," he said. "We look to fund research that's innovative, new and has practical, impactful outcomes. I really believe that both these chairs and the students they will train through the years will help us achieve our goal of leaving the world better than we found it."
The Oppenheimer Chair for Emerging African Scientists in Non-invasive Wildlife Research currently supports one MSc, one PhD and one postdoctoral fellow as the first cohort. Envisaged studies will not only help to preserve species and ecosystem diversity and health, and support biodiversity stewardship by generating much-needed information for decision support, but will also distinctively contribute to the much needed professional development of highly skilled, research orientated, young African academics.
The Chair for Molecular Archaeology supports the research of Dr Rifkin and his team. They are looking for evidence of pandemics in the southern African archaeological record, including human remains. This research requires searching for prehistoric or ancient pathogen DNA which could reveal the various diseases our African ancestors battled. Results of this research hope to offer new insight into whether pandemics like COVID-19 and the Black Death have occurred before, and how they spread and mutated. This could help us to anticipate potential future pandemics.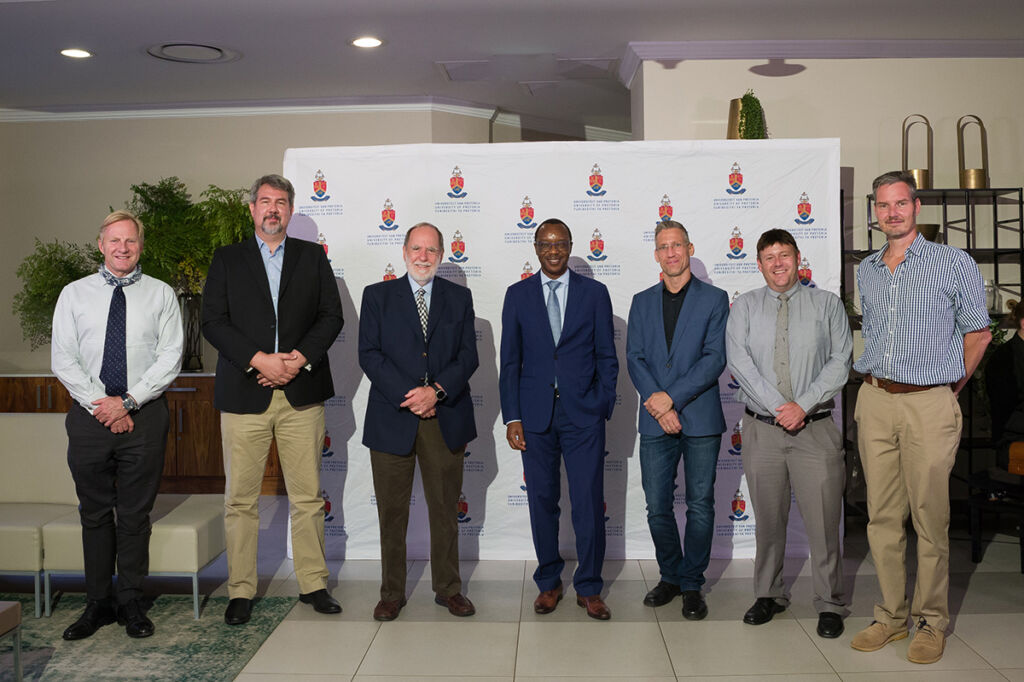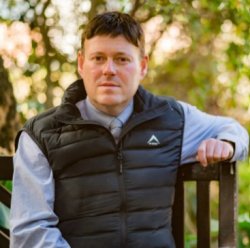 Latest posts by Duncan McFadyen
(see all)