The annual Oppenheimer Research Conference (ORC) has become recognised as a space for showcasing and discussing natural and environmental sciences, conservation, and sustainable development in Africa.
The 12th Oppenheimer Research Conference is to be held between 4th and 6th October 2023 in Midrand and is themed "Science for Impact". The conference will feature many highly acclaimed speakers. These include a keynote address from the Honourable Minister of International Relations and Cooperation of South Africa, Naledi Pandor, a welcome by Dame Jane Goodall, world-renowned conservationist, as well as a presentation from Dr Carl Jones, a Welsh conservation biologist, who has been employed by Durrell Wildlife Conservation Trust since 1985, and is a founding member and current scientific director of Mauritian Wildlife Foundation.
Dr Jones will discuss the development of Durrell's efforts worldwide and focus on the work he has been involved with in Mauritius. Here, Durrell have been successful in restoring five species of birds – Mauritius Kestrel, Pink Pigeon, Echo Parakeet, Rodrigues Fody and Rodrigues Warbler – from known populations of 12 or fewer, to populations of hundreds and thousands of individuals. In addition, the restoration of the population of Rodrigues Fruit Bat and several populations of reptiles, including three species (Guenther's Gecko, Orange-tailed Skink and Round Island Boa) that would possibly be extinct without their interventions.
Dr Hector Magome will discuss conservation in Africa, and what is required into the future to ensure conservation efforts are successful, and Professor Yoshan Moodley of the University of Venda will discuss how many black rhino subspecies there are. The intraspecies taxonomy of the wide-ranging black rhinoceros has always been contentious. It has drawn the attention of taxonomists, ecologists, wildlife practitioners and, more recently, geneticists. This has implications for rhino conservation.
Salisha Chandra, of Maliasili, will then talk about shifting power to accelerate conservation impact in Africa. Her presentation will shed light on the key barriers and challenges that Civil Society Organisations face and provide insight into effective ways to strengthen African CSOs and improve partnership and funding practices to better support these organisations.
Michael 't Sas-Rolfes will then focus on wildlife trade policy and the rhino conservation economy, referring to international and domestic wildlife trade policy matters for conservation, including sensible trade policy which can support it, but how misguided policy undermines it.
Mark Anderson and Mavuso Msimang will present on results from the Saving Marion Island's Seabirds project – the world's most important bird conservation project. Amongst the greatest threats to the ecology and conservation of Marion Island is the impacts of invasive house mice. This will be followed by Professor Ron Clarke, with a presentation on the five early hominid species of Sterkfontein and Swartkrans. Sterkfontein has a significant record of two contemporaneous Australopithecus species, and Swartkrans shows the co-existence of Paranthropus with two species of early Homo, as well as a late surviving form of A. africanus.
We will also hear a presentation by world-renowned lion expert, Professor Craig Packer, on people-eating lions in southern Tanzania: spirit animals or Panthera leo? He discusses cases of people-eating lions which have been reported throughout Tanzania for well over a century. But specifically with reference to two exceptionally large episodes, each involving over a 1000 victims being attacked or killed, which took place first in the 1940s and again in the late 1990s and early 2000s.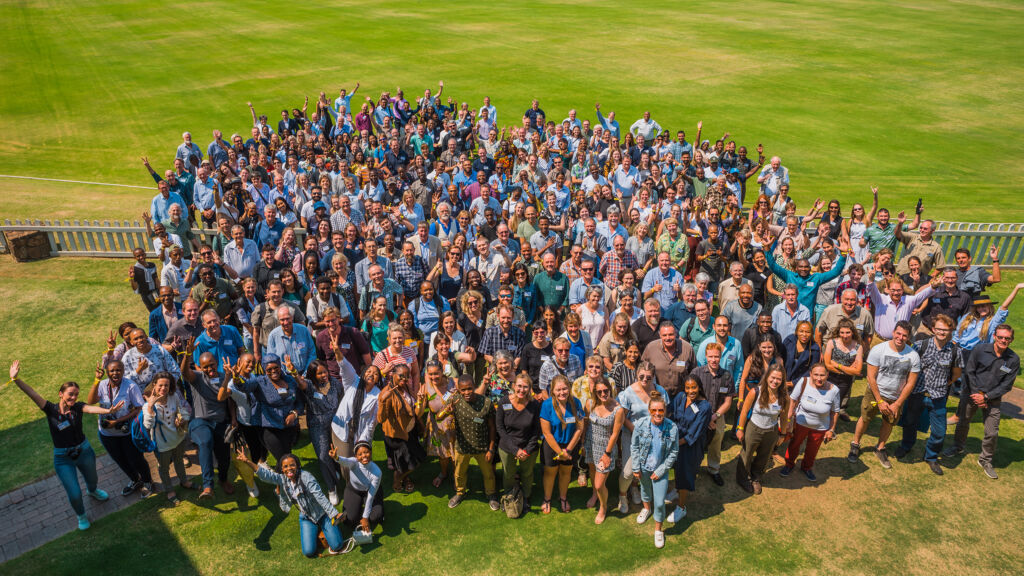 A further highlight at this year's conference will be the awarding of the $150 000 Jennifer Ward Oppenheimer Research Grant (JWO Grant). The JWO Grant is awarded annually to support an African-led, environmental research programme for a period of three years. "Now in its fifth year, the winning research programme needs to showcase a significant contribution to the advancement of environmental and allied sciences, specifically identifying and addressing real-world issues that affect Africa," says Dr Duncan MacFadyen, Head of Research and Conservation at Oppenheimer Generations. Of the over 200 applications received for the grant we shortlisted six candidates. These candidates have been invited to submit full proposals, one of which will be selected as the 2023 JWO Grant recipient. This year's recipient will be announced at the conference and will give a presentation introducing their research project. Report-backs from previous winners, Hayley Clements, Gideon Idowu and Aliza le Roux, are also scheduled.
South African businessman and philanthropist, Jonathan Oppenheimer, will host the inaugural panel discussion on environmental philanthropy, leveraging lessons from the past to shape a sustainable future. The second panel discussion, facilitated by communications and marketing specialist Nox Ntshaba, will focus on the youth and their role in the future of conservation, providing valuable perspectives from the next generation. Day 2 of the conference will feature a poster session with more than 100 scientific posters covering a diverse array of topics.
The Oppenheimer Research Conference has become world-renowned for profiling African research excellence and empowering young researchers and environmental stewards. Like no other, the conference focusses on building a network of biodiversity professionals and hosting impactful conversations, which lead to impactful outcomes. While the focus is impact in Africa, the conference encourages global perspectives. ORC broadly investigates the simultaneous equation between man and the environment, self-healing rates, or resilience, and the various impacts on nature, communities, and economy through Oppenheimer Generations Research and Conservation's (OGRC's) many partnerships and programmes.
These are crucial components of the Oppenheimer Family's vision to develop the next generation of African researchers, develop, expand, manage, and promote a system of sustainable conservation programmes and networks throughout Africa, and to ensure the global survival of the environment and humanity. We aim to protect biodiversity and heritage assets through ground-breaking research and best practice to ensure continued species and ecosystem functioning to the benefit of all communities. We continue to explore research opportunities focused on ecological biodiversity, areas of origins including archaeological and palaeontologic studies and investigating the optimal management of land as well key areas of biodiversity importance across Africa.
The conference, a highlight on many researchers' academic calendars, is an excellent platform to profile the numerous research and conservation success stories achieved over the years in the environmental and natural science fields.  Over 400 delegates are expected to gather and share their research findings across a range of projects taking place in 23 countries. The conference is hosted by Oppenheimer Generations Research and according to Dr MacFadyen, researchers will get an opportunity to network and present their research findings to a diverse audience of academics, students, government, and environmental managers. "Scientists and conservationists from different backgrounds, with varied interests, will be afforded an opportunity to listen and learn from each other. This conference brings a diverse array of topics from science communication, zoology, aquatics, geology, ornithology, herpetology, ecology and holistic management," says Dr MacFadyen.
The transfer of knowledge between scientists and policymakers remains an important outcome, and through bringing stakeholders together, OGRC aims to facilitate the research-policy interface. It is our responsibility to ensure that research conducted is integrated into the broader community and influences planning strategies. To achieve this, it is essential to communicate key scientific findings in a way that is accessible and engaging to the wider public through popular writing and public outreach efforts. By doing so, we can promote a clearer understanding and appreciation of scientific insights within the broader community.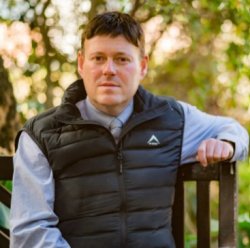 Latest posts by Duncan McFadyen
(see all)