SNAP SHOTS FROM 12TH OPPENHEIMER RESEARCH CONFERENCE
The Oppenheimer Research Conference creates a platform for researchers and practitioners in conservation sustainability to share their knowledge to increase its impact. Here are a few snap shots of presentations.
DAVID KIMAILI: ENGAGING LOCAL COMMUNITIES TO PROMOTE CO-EXISTENCE BETWEEN HUMANS AND WILDLIFE
The African continent is rapidly changing and growing. Unfortunately, people are threatening Africa's natural habitats and biodiversity without fully realising the consequences. The relationship between humans and wildlife is a challenging one, and therefore understanding communities' knowledge, attitudes and perceptions towards conservation programmes is critical for the sustainable protection of natural treasures. As a sociologist, Kimaili's focus is on how to integrate social and human dimensions in conservation. He believes that local communities are the best stewards for maintaining healthy and sustainable biodiversity. Kimaili, Lovemore Sibanda, Darragh Hare, Matthaeus Kauti and Harrison Maithya's research on Olkiramatian and Shompole community conservancies in Kenya's Southern Rift Valley will provide the conference with ideas on how to engage local communities and make their voice count in conservation to build a healthy ecosystem. Kimaili says by understanding how important it is to engage with local communities, it can help in building a socio-ecological equilibrium. It is important to develop innovative local conservation models that promote co-existence of people and wildlife, integrate indigenous knowledge, culture and conservation, and thus resulting in empowered communities. This, believes Kimaili, will make local communities change their attitudes towards conservation programmes and lessen antagonism.
Kimaili has a diploma in community development and social work, and is currently doing his Masters degree in sociology.
Image credits
Wakefield cattle - Michelle Tedder.jpg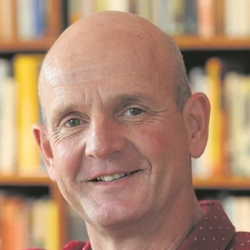 Latest posts by Yves Vanderhaeghen
(see all)