The bumpy task of tracking microplastics
"We know that there is serious plastic pollution going on, but what we observed at Osun River was beyond expectation". Dr Gideon Idowu, an Environmental Chemist at Nigeria's Federal University of Technology Akure (FUTA), is taking stock of a massive research project across eight African countries to understand the impact of microplastics pollution in marine and riverine systems.
He was awarded the US$150 000 Jennifer Ward Oppenheimer Grant in 2021 to conduct the research, but numerous obstacles meant that he and his team are only now getting properly into their stride, although he is hopeful that they will finish on target by the end of next year.
The OECD forecast last year (2022) that by 2060 fossil-fuel based plastics would amount to 1,2 billion tonnes, and waste to exceed one billion tonnes.
Microplastics have infiltrated almost all environments and organisms, and the debris, says the OECD, kills more than a million seabirds and 100 000 marine mammals per year.
As part of the major sites to be studied in Nigeria, Dr Idowu had included the Osun River, a sacred waterway named after the goddess Oshun, which traverses a significant length of Nigeria. Designated a UNESCO world heritage centre, and the source of holy water for many, the river also provides livelihoods for millions of people. It is seriously polluted, primarily by plastic, but also by toxic mining sediments. The Osun River is just one of the many sites that the team is studying in Nigeria, however. The other sites include the Lagos Lagoon (part of the Atlantic Ocean), some inland streams that provide domestic water supply to rural communities, as well as five major Beaches in the metropolitan city of Lagos.
So, says Dr Idowu, "having proposed this project, one understood the magnitude of the issue of plastic pollution and potential impacts in Africa. And, yes, we know because we hear that this sort of thing happens, but witnessing it in real life had a further impression on us."
"While we were at the river to take samples for our laboratory investigations, we witnessed how a man came to a section of the river, stripped himself naked and bathed in the obviously polluted water for about an hour. And just 50 metres downstream of this man were young fishermen catching fish, which they were going to sell to the public. You know, we are also carrying out human health risk assessments of exposure to MPs as part of the project. It dawned on us that these risks are real. That a full-grown adult was 'joyfully' bathing in a heavily plastic-polluted river was not something we had expected to see."
Not only that, but what was expected to be a simple task of getting sediment samples proved to be difficult. "What we observed at Osun River was beyond expectation. We needed to take sediment samples (the soil at the bottom of the flowing river). At two out of the five sampling locations on the river, we struggled to reach the soil at the bottom. This was because everything we were lifting up was plastic instead of soil. We tried and tried and all the device was bringing up were plastic items and plastic debris. I'm talking of sections as wide as 50 metres, and it took us two hours to get a little soil from the bottom, because everything we lifted was plastic. It was either a decaying carpet or clothing or sack or bag. It was just plastic everywhere!"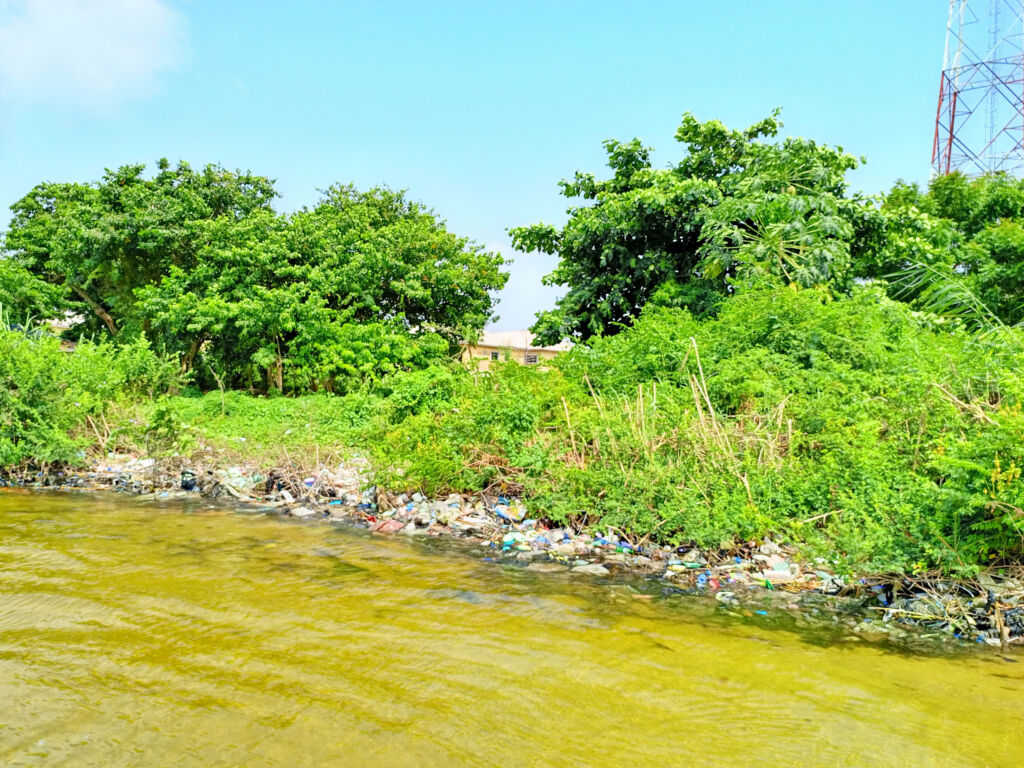 Away from the field, running a research project such as this is a mammoth task which keeps Dr Idowu very busy.
"We are approaching the research from many angles," he says. "We set out to examine the extent of microplastics pollution across Africa, with collaborators selected from the key regions of Africa. The project currently involves eight countries."
The countries involved are Nigeria, Ghana, South Africa, Zimbabwe, Morocco, DR Congo, Tanzania and Kenya. There had originally been 12 countries due to participate in the study, however, says Dr Idowu, "four of them could not continue due to various reasons, e.g. governmental policy prohibiting them from receiving external research funding".
Now, "we have made funds available to collaborators in each of the countries, so they get the needed resources to execute aspects of the project they have been invited to contribute to. The collaborators have all made significant progress with their work and I am in regular contact with them. However, the bulk of the project is taking place in Nigeria.
"The process of setting up the research involves many things. We have to look at the set of experiments/field work that we need to do over a period of time and source materials and persons required to execute them. For instance, we need to procure relevant laboratory equipment and I can say that we have gotten most of the ones needed for now. Extra men are often needed during equipment procurement and installations, field exercises (e.g. drivers, skipper/boat persons) and for analytical lab consultancies. So, pretty much, we have done our field campaigns for the first year of the project and some key experiments have been set up and now running. Two PhD students have also been recruited for the project in Nigeria, and they are both doing fine on their assigned tasks." There are also three MSc students on the project.
Dr Idowu says that "apart from experiments that are set up in laboratories and on campus sites, what we do at open sites is to obtain samples for laboratory investigation/analyses. Luckily, we have not had difficulties accessing the sites, because we get relevant letters and permits. On a few occasions, we were accosted by miscreants in the society, who wanted gifts from us before we could enter their communities for sampling exercises. But having the understanding of each terrain, and having envisaged such situations, we have always found means to pacify them."
Safety is an overriding concern for all involved. "For aspects of our work involving laboratory experiments," says Dr Idowu, we follow the regular safety precautions: use of protective lab wears, safety hoods and cabinets, avoiding lone working in the lab, etc. And for the field work, especially those involving sampling on water bodies, both marine/lagoon and freshwater, we make sure we arrange for appropriate vessels to convey the project teams.
"And so far, everything has been smooth.
"We intend to carry out toxicological studies as part of the project. That is the part we want to investigate how plastic-derived chemical compounds may affect growth, development, and reproduction of species (and by extension, their impacts on biodiversity). The experiments involve exposing aquatic organisms to specific plastic-related chemicals under laboratory conditions. One ethical concern is whether it is good to expose organisms to these toxic substances? The important precaution taken in such cases is to utilise as small number of the organism as possible to carry out the investigation and to establish the results. So, for instance, if you can establish the effects with just 10 individual organisms, then there is no need to use 100 of the organisms. So, that's the principle.
"We should also remember that the goal is to understand which of these plastic-related chemicals affect the organisms and in what ways, in order to have the needed evidence to save the species in the open environment. You know, even in the development of vaccine or drugs for humans, these things are not approved for consumption except they've been tested in animals and have been proven to be safe (and in doing so, one or two of them may get sacrificed). So, our own toxicology experiments are even more important to the species in this case, because they are some sort of the immediate "beneficiaries" of the results. So, it is in order to utilise a few of them in order to save millions, or even billions of them out there," says Dr Idowu.
One of the key objectives of the research is to influence policy on plastics to make for a healthier environment. "Beyond the unaesthetic scenes that plastic wastes create in the environment, we want to provide evidence of their effects in releasing microplastics and endocrine disrupting chemicals, which potentially impair growth and reproduction in species," he says.
"We believe the outcomes will further compel policy makers to take real actions to reduce the disposal of plastic wastes. We haven't done much to raise consciousness about microplastics; we are still focused on gathering scientific evidence for their occurrence and magnitude, which we believe are more important for now. Later on in the project, we will engage the media to raise awareness about microplastics, while sharing first-hand findings and experience from the JWO project."
Dr Idowu notes that no big project comes without some adversity. He recalls that the first major obstacle was in getting his hands on the funding. "You'll recall," he says "that the award was originally made in late 2021, and the project was to commence early 2022. However, we had a major obstacle; the funding sent to Nigeria was held in the government's bank for eight months. They confirmed that they received the fund, but they didn't release it to us. It was an unusual kind of government bureaucracy. So, the real work started in Nigeria only in November 2022." With that hurdle cleared, getting into the field throws up a new set of obstacles, not least of which is what Dr Idowu diplomatically calls "the security situation in the country". Because of the amount of travelling involved in the project, he says that of particular concern is the risk of being kidnapped on Nigerian highways.
And then, he says, "we are also facing challenge of power (electricity) instability, which often disrupts ongoing experiments and procedures, but we are currently putting systems in place to provide back-ups for our laboratory power supply."
Other niggles include communication. This interview with him was initially scheduled to take place via Zoom, but poor bandwidth scuppered that.
Ever seeing the glass half full, however, Dr Idowu shrugs all this off: "Aside from these ones, there are no other major issues."
And while Dr Idowu laments that "no doubt, we are behind schedule for the reason stated earlier", he is hopeful that they will be publishing results before the end of this year (2023), and that they intend to have everything wrapped up by December next year.
When interviewed after being awarded the JWO grant, Dr Idowu said: "My vision for change is to see a drastic reduction in the levels of plastics discarded into the environment". There is environmental legislation against pollution, but it is not adequately enforced in many countries. Single-use plastics like shopping bags and drinking straws, and now Covid masks, are symbols of how throw-away culture has allowed cheap items to exact a hefty cost on the planet.
Dr Idowu hopes that his research will inspire governments not only to enforce anti-pollution laws, but that more African countries will follow in the footsteps of Rwanda and Kenya, which have banned single-use plastic bags. "We hope the outcomes of this projects will be welcomed by people across Africa and create a movement of attitude change in the way we dispose of our plastics," says Dr Idowu.
The Jennifer Ward Oppenheimer Research Grant (JWO Research Grant) is an annual award, established to honour the late Mrs Jennifer Ward Oppenheimer and continue her extensive contribution to and passion for Africa, the environment, and science.
Applications for this year open on 20 March, and the winner will be announced on 5 October during the Oppenheimer Research Conference.
For more information and applications: JWO website
Yves Vanderhaeghen is a strategic consultant and writer for Jive Media Africa, research and communication partner to OGRC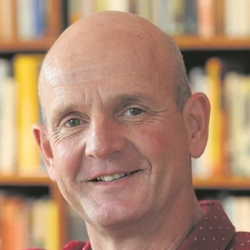 Latest posts by Yves Vanderhaeghen
(see all)