Finding life in unexpected places: a tribute to a passionate scientist and communicator of science
If Barry Lovegrove's life demonstrated one thing, it is that science and art are not mutually exclusive realms. They are simply different perspectives that when brought together create a powerful way to reach into people's lives and change the world. Friend and colleague, Robert Inglis, considers the legacy of an extraordinary scientist.
Passion is not always considered appropriate in 'good' science. After all, doesn't the scientific method require scientists to be 'dispassionate' – to leave their emotions at the door, to ensure that evidence-based findings can be drawn rationally and logically from data?
Barry Lovegrove was a passionate man. He was also, undoubtedly, a very good scientist. In his 25-year scientific career he published over 100 papers in high impact journals, received an A-Rating from the National Research Foundation demonstrating unequivocal validation by his peers as a leading international scholar in his field, and presented (according to Yale University Press) a "groundbreaking argument" for how we (or rather, our ancestors) became warm-blooded in his popular scientific book, The Fires of Life.
But if we focus only on his purely scientific work, we risk missing a more valuable contribution. Barry's real passion was for engaging people, and for revealing to them the beauty and wonder of the world around them. In fulfilling this passion, Barry can be considered not merely a good scientist, but a great one.
Art and science – bridging worlds
 Barry was a man of diverse talents and skills and there was little that he set his mind to and didn't achieve. He was an incurable creative and a lover of the beautiful, curious and surprising.
A visit to the home in Pietermaritzburg created by Barry and his partner, virtuoso pianist Christopher Duigan, is a feast for the senses. A terraced garden, painstakingly landscaped and bursting with rare Plectranthus cascades down the hillside. Inside, exquisite orchids spill over Barry's hand-made terracotta pots amid a riotously colourful interior adorned with his own exuberant creations: art, woodwork, metal work and hand-made and painted ceramic tiles.
And with remarkable warmth, generosity and openness of spirit, Barry welcomed visitors into this sumptuous space. Hence, a wide array of people gathered and connected here. Musicians, artists, scientists and students came to create, to learn, to share and to enjoy one another's company.
With the onset of Covid-19, and the necessary cancellation of Christopher's live piano performances, Barry turned his energy to supporting Christopher's online concerts. Over the past 18 months Barry worked tirelessly, and quietly, behind the scenes to deliver more than
200 livestreams. His technical skill and creativity shone through this work, framing beautiful tableaus and cutting between them in sympathetic response to the piano playing. The videos remain online and are a testimony to his aesthetic sensitivities and to the joy and pleasure Barry gained from sharing something of beauty with the world.
Barry's passion for communicating was palpable. On hearing of his passing, my son responded "When Barry spoke I wanted to listen carefully, because I knew what he had to say was important, and the whole world should be listening." And it was his passion for sharing the wonder of the world which compelled him to undertake his writing and book publishing work and to mentor young researchers, for which he will arguably be best remembered.
The Living Deserts of Southern Africa
In the year preceding his death, Barry Gordon Lovegrove finally completed a labour of love which had effectively spanned his entire academic career. The Living Deserts of Southern Africa took the form of a visual field guide to the desert regions of southern Africa, and the most recent edition, which Barry was thrilled to have the opportunity to complete in his retirement, was an update of a book which he had produced some 28 years earlier.
The original book was inspired by The Living Shores of southern Africa by Emeritus Professor George Branch, and Barry's supervisor and mentor, Professor Gideon Louw at the University of Cape Town, also a physiologist and writer of popular science and academic books about the adaptations of desert animals. The book was published in 1993 and elucidated the many ways that plants and animals adapt to harsh environments, offering an intimate understanding of the intricacies of desert ecology.
The book would not have come about, had it not been for an unfortunate (or so it seemed at the time) series of events which unfolded when, returning to South Africa after completing a Humboldt postdoctoral research fellowship in Germany and witnessing the fall of the Berlin Wall in 1989, Barry returned to discover that his promised research funding had been withdrawn. He found himself with a PhD but no job, and so with a little prompting set off to follow the footsteps of his supervisor and mentor into the desert and into a new life.
The impetus for undertaking the revision of the book came from the insistent promptings of Dr Duncan MacFadyen, Head of Oppenheimer Generations Research and Conservation, who saw the incredible potential of the book to capture audiences with the significance of the desert regions of southern Africa. Barry was humbled by the generous contribution to the book by Strilli and Nicki Oppenheimer, which allowed him to travel back to the deserts he had fallen in love with in the 80s.
What Barry did not know when he started this rewrite, and discovered to his great delight on retracing his steps 28 years later, was that in the intervening years the book he had written had become a 'holy writ' for those whose lives are touched by deserts – tourist guides, reserve managers, researchers and students.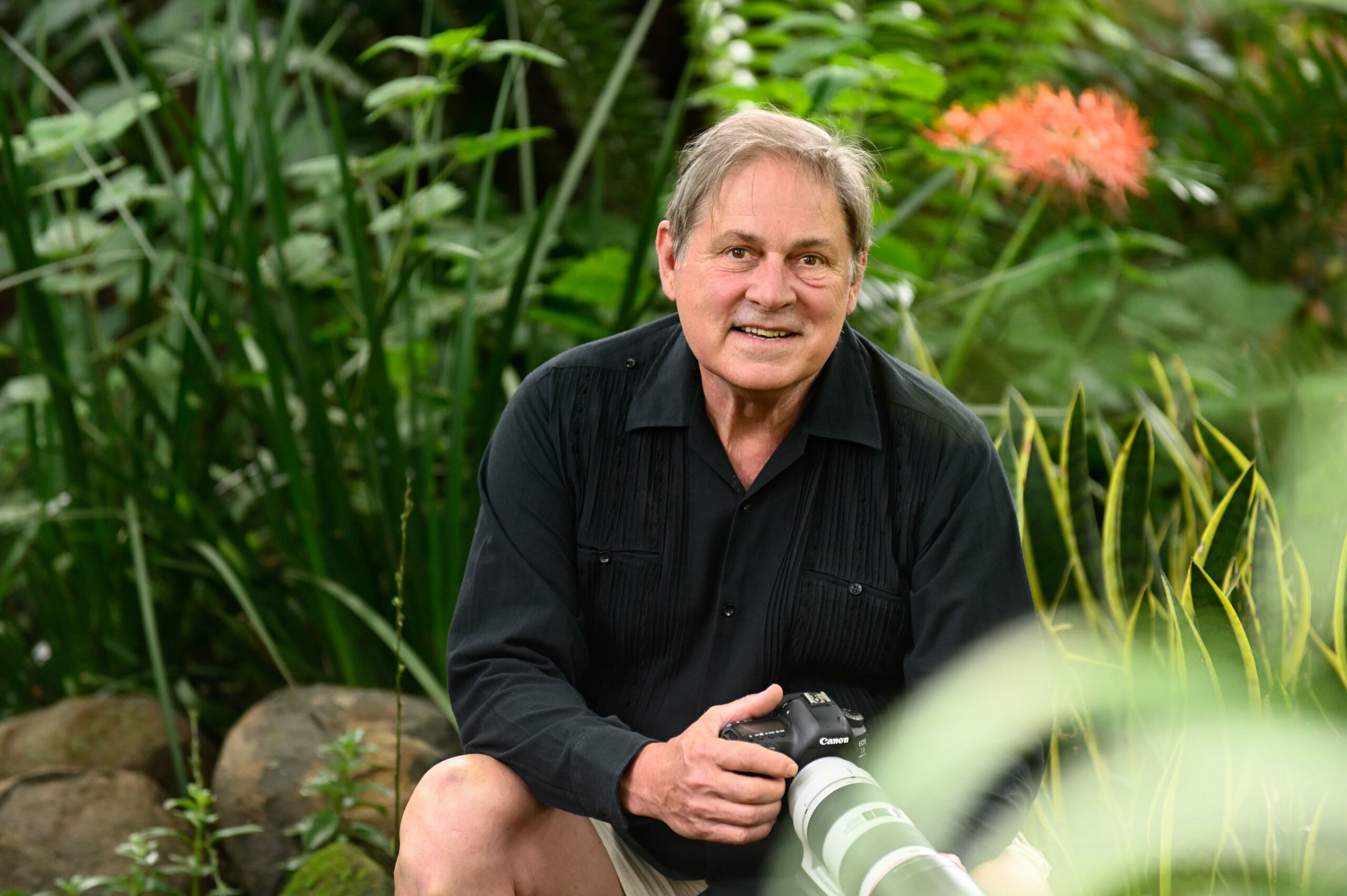 Facing an uncertain future
Barry was not always going to be a scientist. He grew up in difficult family circumstances on a farm in Zimbabwe, and apparently spent much of his time outside in wild spaces, discovering and exploring. His family moved to Cape Town, and it will surprise many to learn that he failed his matric at SACS school, following which he took on a number of roles, including a traveling salesman. However, when he realised that his contemporaries were set to achieve more in their lives, and with support from his school friends, particularly those from the Jewish community who stayed close throughout his life, he signed up for night school where he improved his matric and secured a place at the University of Cape Town. In his first year he won the class medal for zoology. His eyes had been opened, and suddenly he found a space where he could discover and explore the wildness of his childhood through a new perspective – that of science. And in so doing he discovered his vocation – if he could gain so much from science, surely others could too.
Perhaps it was this experience, and the mentorship he received under Gideon Louw, which led him to being such a devoted guide to a host of young students who have excelled in their chosen careers and are testament to his inspired supervision and training. After his retirement Barry stayed on as Emeritus Professor at the University of KwaZulu Natal, reflecting his ongoing commitment to inspiring and supporting the next generation of researchers.
However, as with all things worthwhile, following a passion is not without its low points. I only recall seeing Barry deeply sad on one occasion, and it was when he returned earlier than planned from a photographic field trip to the Ai-|Ais/Richtersveld Transfrontier Park in the far Northern Cape region where he was gathering material for his book. Here, he had been dumbfounded by the crippling effects of a nine-year drought and spoke of plants which he had photographed on his previous visit turning to dust under his boots.
He later wrote "It was not the succulent Eden that I once knew and cherished. Eighty to ninety percent of the perennial vegetation was dead." Barry goes on to describe, with remarkable clarity for someone who is not a climatologist, how changing weather patterns have impacted the flora of this region over millennia, first prompting the diversity that existed there, and now, due to anthropogenic climate change, the possibility of its impending extinction.
He was also saddened to learn, from those frantically trying to hide and save them, about the devastating poaching of karoo succulents of the genus Conophytum. These tiny plants have become the target of poachers who, due to the highly localised distribution of species, are capable of removing whole populations at once, resulting in immediate extinction in the wild. He detailed these discoveries in his book, but also reported on them at the Oppenheimer Research Conference where he gained best presenter award for his plenary sharing his perspective on the tragedy of extinction and the ingenuity of life.
However, in recent months since the publication of The Living Deserts, those who knew Barry well, have commented on a peacefulness which seemed to have settled on him. On more than one occasion Barry would engage his friends in deeply existential conversations encouraging them to think beyond current careers and circumstances into what they really wanted to achieve with their lives and ponder such questions as "what does love mean to you?" In response to his own question, he spoke of his partner Chris, whom he had married a few months prior, and of which he was very proud.
Barry was diagnosed with hairy cell leukaemia in late February but passed away on Sunday the 6th of March 2022 from pneumonia before he could start treatment.
Christopher reflects that both The Living Deserts and The Fires of Life represent metaphors for Barry's life – and for our own. Amid harshness and despite tough realities, there are always treasures to be found; life finds a way. Life and joy and beauty thrive in the most unlikely places. It's for us to keep noticing that and to celebrate it with the passion that keeps burning.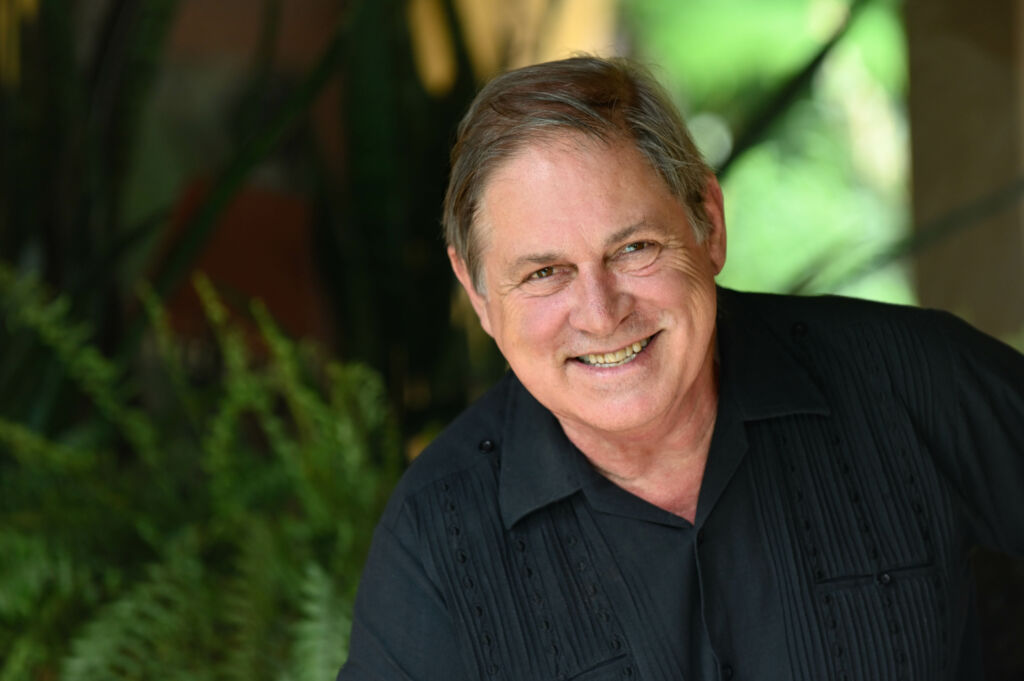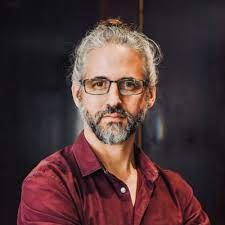 Latest posts by Robert Inglis
(see all)