Tipping Points Episode 6: Building an evidence-based climate position for Africa
Africans will be armed with facts and figures, ready to resist further "cut-and-paste" climate solutions from other global regions being imposed on the continent at the upcoming COP27 talks.
That's the view of a number of African researchers and experts, who warn that developing countries would be forced to shoulder an unfair share of the climate-change burden if they did not make their science backed position heard. They were speaking at Tipping Points, a webinar hosted by Oppenheimer Generations Research and Conservation ahead of the 27th United Nations Climate Change conference
COP27 is set to take place in Sharm El Sheikh, Egypt, in November and African experts met for a webinar in July, entitled "Africa Rising: How to build an evidence-based climate position for Africa?"
Watch the webinar recording below or on the OGRC YouTube channel here .
Dr Mohammed Armani told the online meeting that Africa had considerable potential for climate action. Its wild ecosystems – from forests to mangroves – suck up and store carbon dioxide. This buffered and mitigated climate change, while Africa's array of potential renewable energy sources could benefit the globe too.
At the same time it should be stressed that the continent was responsible for only 3% of global carbon-dioxide emissions compared with 59% by the United States, the EU, and China (relative to population size), yet its people suffer the consequences of climate change disproportionately, including from extreme weather events and rising sea levels, he said.
Armani, of Ghana's Kwame Nkrumah University of Science and Technology, said climate change action must be tailored to meet the continent's sustainable development goals.
Professor Laura Pereira, of Wits University's Global Change Institute, warned that African countries would need to work together and find a unified voice because they would likely face some well-organised opposition.
"Often when you go to these negotiations you'll see one or two negotiators coming from a less developed country, if you are lucky. But, you will have an entire flock of 20 or 30 negotiators from the US and other countries that have a lot of capacity to negotiate. To be able to negotiate as the African bloc is really important," she said.
The good news was that African scientists were on track with their preparations for COP27.  Reports were at the final stages of compilation and revision and this would give their negotiating team solid science on which to make its case.
"No longer will solutions from other regions be copy-pasted and imposed on Africa's unique ecosystems," she said. Much is at stake for the continent at COP27.
Dr Ibukun Adewumi said he would like to see the talks ease stringent funding requirements so that more communities and NGOs could be compensated for climate change damage and to implement climate-change adaptation and mitigation projects.
Adewumi, a Nigerian involved in ocean economy and policy study internationally, said that of crucial importance would be how the meeting decided on indeces to measure climate mitigation and adaptation plans and the impact these would have on the livelihoods of local communities as well as biodiversity. Adewumi sees the devil in the detail. The world's response to climate change will need to be carefully calibrated.
"There is a high risk that proposed climate actions that focus on large-scale implementation actually deepen land inequalities and lead to extreme climate insecurities," Armani said.
It was vital that climate change actions be holistic, and tailored to meet Africa's sustainable development goals, he said.
"Land inequality reduction and improving natural resource governance are musts when deciding on climate change action," he said.
Armani was concerned that there was little in the way of proposed climate change action for grasslands – Africa's dominant ecosystem, which covers 55% of the continent.
Grasslands, the biodiversity they host and the communities they support, were threatened by conversion to farmland, bush encroachment, and tree planting.
But climate change action trade-offs certainly won't start and end with grass ecosystems.
Armani noted there were other areas where there would be trade-offs between carbon sequestration, conserving biodiversity and preserving local livelihoods.  Adewumi noted that, the earth's largest long-term carbon store, are hard hit by acidification, extreme weather events, and warming, but were very much part of the climate change solution.
Adewumi wanted to see the potential of "blue" carbon and geoengineering climate mitigation solutions discussed at COP27. He felt strongly that coastal communities who depend on the oceans should not be forgotten.
Pereira said negotiations to agree on climate change action could take years to finalise, but COP27 was an essential step, setting the scene for further intergovernmental negotiations. These, in time, would lead to changes in climate policy and on-the-ground action.
Tipping Points will return on the 31st of August for the series seventh episode during which the top three candidates for the Jennifer Ward Oppenheimer Research Grant will be announced.
Register now to find out who the top three finalists are!
Rio Button is a Roving Reporters correspondent, South African science communicator and conservation biologist.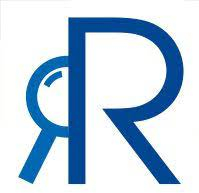 Latest posts by Roving Reporters
(see all)