Promoting youth leadership: Changing lives through empowering lessons from nature, history and culture
As the next generation aspires to build a brighter future, Columba Leadership South Africa is determined to play its role in "awakening the leader within to change lives and their communities". Their encouragement of youngsters to become agents of change and build a sustainable society that thrives on collaboration and compassion, echoes the words of former president Nelson Mandela – "Education is the most powerful weapon which you can use to change the world". 
The spark that has been ignited in thousands of young lives in under-served communities across South Africa since Rob Taylor and Norman Drummond met at a conference in Australia in  the mid-2000s, has set the wheels in motion for a monumental movement.
Taylor, from South Africa, and Drummond, from Scotland, were not only accomplished businessmen but also possessed a deep social awareness, prompting  them to ask, "What more can we do with our lives other than make money?"
Drummond had founded a youth social enterprise, Columba 1400, in his home country in 2000, with its programmes centred on the core leadership values of awareness, focus, creativity, integrity, perseverance and service. He invited Taylor to set up a division in South Africa, proving that when visionary minds come together, remarkable things happen.
Buhle Dlamini, a business consultant with a background in youth development and a faculty member of the Global Executive Leadership Initiative, was tasked to lead a team of experienced youth workers to adapt content for local context. Columba Leadership South Africa was established in 2009 to ensure the young people recognise their ability to lead change in their own lives, their schools and communities.
The Columba leadership programme helps develop marketable skills, including critical thinking, problem-solving, communication, personal mastery and resilience through practical projects. It is a three-year partnership for sustainability that includes Grade 10 learners and senior educators with the objective of embedding the programme's culture in the greater community.
Tracy Hackland, CEO of Columba Leadership South Africa, says the impact of the last 14 years has been remarkable. "Since 2009, 780 programmes in 289 high schools in under-resourced areas around the country have reached close to 11 500 people and roughly double that through other school-based activities."
Participants "have to try and mobilise the involvement of others which can be challenging but is part of the leadership journey. Ultimately it is through the bona fides of their intent, their personal change, and their actions as leaders that others are brought into the fold. These young leaders serve to bridge the gap between youth and adults."
Tshepiso Mofokeng's story of transformation is inspirational. Growing up in Botshabelo, a township outside Bloemfontein in the Free State, he was a troublesome youngster recruiting other learners for gangs. He failed Grade 10 but an opportunity to attend the Columba leadership academy set him on track to turn his life around.
Tshepiso started getting involved in social action projects and this inspired some of his previous gang members to join this personal journey of positive change. He finished school and went on to study strategic management, crediting Columba for the turnaround in his life. 
"I changed when I got to the Columba academy, I started to realise who I am and the things I didn't want to happen in my life again. I started to learn about all the values. I quit gangsterism, I quit smoking, and everything that affected my life preventing it from going forward. I had to cast those things aside because they had no value for me any longer."
The importance of a values-based peer-to-peer leadership model acting as a catalyst for influence among learners and the potential it has to change the school environment is vital. This is according to Dr Andrew Hartnack, a social anthropologist who has undertaken assessments and case studies of Columbia's work. And while it is no silver bullet, it is an invaluable tool.
"Columba's model and approach is effective as it can be a highly transformative act for the school community. The youth involved certainly take the values they learn and apply them in their lives and in their communities."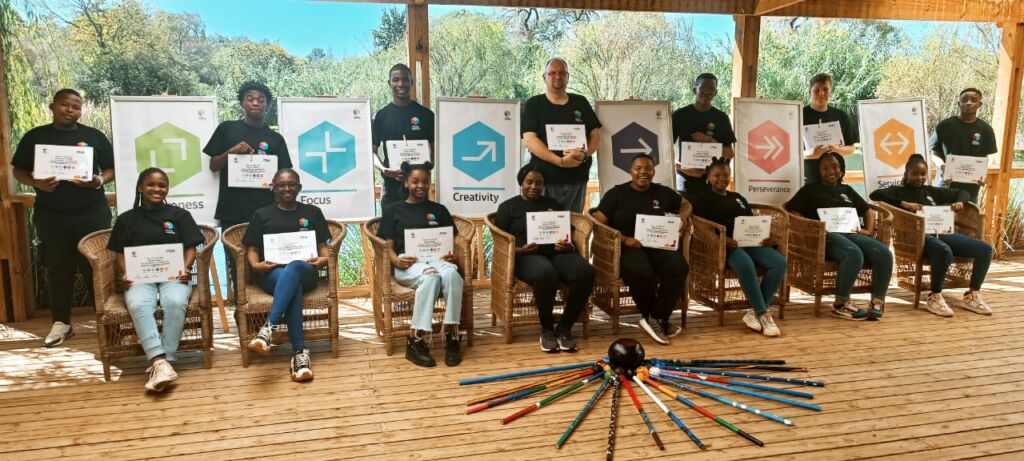 Empowering South Africa's youth and helping them shape a more promising future is central to everything Columba does. That is why joining forces with organisations like Oppenheimer Generations Research and Conservation (OGRC) is so important, says Hackland. Columba has a five-year funding partnership from OGRC through the Benjamin Raymond Oppenheimer Trust. It contributes R1 million a year towards the operational costs of Columba's custom-built leadership residency at the Nirox Sculpture Park on the West Rand.
"Working with partners is a way to ensure that we keep fresh ideas flowing. We deeply appreciate our partnership with OGRC and their emphasis on sustainability. The fact that they invited some of our learners to attend the OGRC conference in 2022 was an eye-opening experience. It allowed them to connect with people and see the significance of sustainability leadership."
Hackland says awareness not only about oneself but also about the environment is the first value they work with at the Columba 5-day residential academy. "Nature inspires and groups tend to leave the academy understanding they are custodians of our natural habitat. Post the academy, groups clean up their surroundings and create recycling initiatives, embark on greening the environment and many other environmentally focused activities.
"Partly in response to our involvement at the OGRC last year, the title of our national online learner connection this year was "Think Green" and it showcased the actions of learners including those who attended the OGRC event."
After participating in their programme, 95% of participants have reported increased confidence, 93% have been inspired in terms of education, 96% are future-orientated and 95% are inspired to do more for their school and community.
Believing her purpose in life to be to "serve the people of South Africa", Katlego Mthenjane founded the New Age Winnie Mandela project soon after attending the Columba leadership academy. She sprang into action in her own community of White City, Soweto during the Covid 19-pandemic while she was a first-year university student. Having a network of high-performing friends, she started an online tutoring project where they tutored over 1400 learners during the national lockdown period.
Katlego believes in the power of servant leadership. "Great leaders don't succeed because they are great, but because they bring out the greatness in others," she says.
Katleho Malinga, alumni mobilisation manager at Columba Leadership South Africa and Columba alumnus, says the results of the organisation's values-based model are evident in the success stories of participants.
Says Malinga: "Aphiwe Mbokazi from Umlazi Commercial High School in KwaZulu-Natal is dedicated to serving her community. Last year, she established the uThandiwe Foundation, uplifting vulnerable households through impactful projects like a savings programme for essential food items and fundraising for underprivileged children's clothing. She also led a beach clean-up while her latest project, 'Flip a File', ensures every student has access to necessary school supplies.
"Then there is Mnqweno Mehlomakulu from St. Vulamasango Secondary School in the Free State  who faced challenges  like gangsterism and an unsanitary environment. Determined to make a difference, Mnqweno and the Columba leaders established a school garden and focused on growing vegetables to ensure a sustainable source of food for the school community. They innovatively created self-watering bottled plants, utilising resources gathered from the community."
Through the work of Columba Leadership South Africa, youngsters like Tshepiso and Katlego, Aphiwe and Mnqweno have gained hope for a promising future, regardless of their background. And by fostering collaboration and compassion, Columba cultivates a sustainable society.
Liryn de Jager is a freelance writer. She undertakes this work for Jive Media Africa on behalf of OGRC.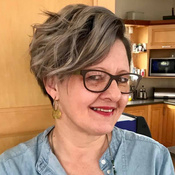 Latest posts by Liryn de Jager
(see all)