Tipping Points Ep5 - Connecting Communities: How can we build inclusive wildlife economies
Tide turning for Africa's wildlife economy: Communities coming into their own
Keeping bees, marketing local delicacies, and starting village B&Bs are just some of the ways African communities are unlocking the potential of the continent's wildlife economy. But while pursuing these and other wildlife-centred ventures they must guard against politicians meddling in their affairs.
That's according to Prof Victor Muposhi, who told a recent Tipping Points webinar that, "to achieve sustainability and leverage the wildlife economy we must harness the power of nature, our natural heritage, and the environment to address societal and economic needs".
The Stellenbosch University African Wildlife Economy Institute (AWEI) research fellow was speaking at the webinar, which focused on how communities could play a bigger part in developing wildlife economies. "We can leverage value chains for economic growth," Muposhi said.
The worm has turned
Dr Tario Kamuti, another AWEI research fellow, sees a bright future for African conservation and community initiatives if ways can be found to take age-old, local knowledge and natural resources, add value and get it to market in a way that's sustainable.
He gives as an example the traditional Southern African snack of dried mopane worms. The juicy caterpillars were now being given fancy packaging and promoted as a banting snack. He stressed there was no need to reinvent the wheel when it came to developing community wildlife activities.
Old practices should be repurposed and existing work could be tweaked to reach and create new markets. Packaging, marketing, and upscaling production would help connect existing products and services to new markets, Kamuti said.
Hosted by Oppenheimer Generations Research and Conservation, a not-for-profit organisation that fosters research and dialogue on human-nature relationships, the webinar brought together industry and academic leaders to look at increasing community involvement in the wildlife economy.
Collaboration vital
Collaboration and knowledge sharing was needed to make a success of this, said Chanda Mwale, drawing on her experience as the executive director of the Wildlife Producers' Association of Zambia.
Mwale's work involves listening to association members and lobbying for the interests of private members and community-owned game ranches. She facilitates the gathering and sharing of technical information on game ranching among the private sector, NGOs and communities.
Communities producing similar products can work together to leverage economies of scale while sharing risks, Muposhi said. This would also give them a bigger voice, to "push policy directives", such as removing tariff barriers to promote trade, Kamuti said.
What were some do's and don'ts?
Avoid collaborating with political groups. Involving politicians puts community development projects at the mercy of the changing fortunes and priorities of those in and out of power. Another no-no is trying to copy-and-paste an activity that has been successful in one community to another. This frequently ended in disaster. Suitable community-based wildlife activities need to be carefully crafted. They needed to be specific to the "wildlife or natural resources within the area and the community's existing knowledge and skillset," Muposhi said.
Government's role
Conservation must not be separated from people's lives. It has to go hand in hand with community activities that benefit from wildlife. When this was done properly, communities were motivated to protect natural assets so they can continue to benefit, Kamuti said.
But community wildlife activities would struggle to succeed when the broader economy was unstable. And Kamuti believes it is "the role of government to ensure the macroeconomic fundamentals are in place to enable a stable economic environment that is attractive to investment and carrying out business".
Training communities about business and increasing wildlife economic research make a big difference, said Mwale, drawing on her experience running courses on enterprise development, and how to set up game ranches and enterprises that can be linked to the wildlife economy. She said her work also involved creating enabling environments where communities "understand what it really takes to get involved in the wildlife economy".
Community centred
"Communities must be at the centre of everything that is being done," Muposhi said. "They need to drive these initiatives and we need to have good governance practices, holistic legislative, and policy frameworks in place to promote initiatives. We also need a multi-stakeholder engagement for cooperation and empowering local communities," he said.
Mwale felt "Africa is coming into its own", benefitting from the information age, which has brought "a lot more cohesion, and an understanding of what is going on".
"Communities have a lot more power and they're aware of it now so there is a lot less exploitation of communities. The tide is changing," she added.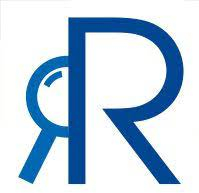 Latest posts by Roving Reporters
(see all)