Tipping Points Episode 14: New voices for Africa – young environmentalists share their ideas
Read some background and insights from the young panelists, joining the OGRC Tipping Points webinar on 22 June, about how their perspective as a youth informs their priorities for environmental and conservation matters in Africa. They also unpack what makes them want to get up in the morning, and want to change things for the better.
Register here to attend the webinar on 22 June at 13h00 (CAT).
Karabo MokoenA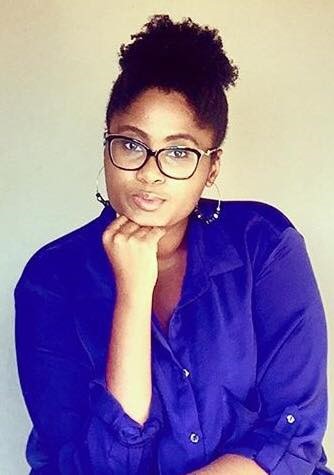 Growing up in the Free State, I was always exposed to the importance of natural resources. My maternal grandfather lived in a remote area in Lesotho and relied heavily on his immediate environment. My paternal grandfather was a subsistence farmer who taught us the importance of conserving the environment. My family played a big part in my advocacy for protecting the environment. In the past few years, the livelihoods of many, including my family, have been threatened by climate change and water shortages due to infrastructure issues. Currently in the Eastern Free State, clean and safe water is a luxury to many. The reality of waking up one morning without natural resources due to misuse and climate change has led to my passion for advocating for environmental sustainability.
As a natural scientist, I understand the importance of ecosystems on our plant and the importance of conserving them. Currently, South Africa is faced with a water and energy crisis, that affects my future and that of future generations. I believe that to avoid this crisis we need youth involvement and awareness on environmental sustainability. We need more youth to take charge of the current situation.
Youth have a pivotal role to play in environmental issues, as we are the future of the planet. We possess a unique position as catalysts for change in environmental preservation efforts. As stewards of the future, more youth need to recognize that safeguarding natural resources, especially water, is crucial for sustainable development, economic growth, and the overall well-being of societies. As such, I am committed to addressing the water challenges faced not only in South Africa but across the globe and encouraging more youth participation on all fronts. To ensure environmental conservation youth perspectives need to be involved in decision-making, as they ensure that policies and strategies are inclusive and reflective of the needs and concerns of our generation. Engaging youth in decision-making processes empowers us to contribute our unique insights and innovative ideas, leading to more holistic and sustainable solutions. By involving youth in these discussions, we foster a sense of ownership and responsibility, empowering us to shape the future of environmental sustainability.
As I am a member of youth-led organisations such as the South African Youth Parliament for Water (RSAYWP) and the Local Government Youth Development Forum (LGYDF), I see the pivotal role these organisations play in raising awareness and mobilizing communities. They provide platforms for youth to advocate for sustainable water management, engaging in projects and initiatives that address water challenges. By promoting education, fostering leadership, and facilitating networking opportunities, these organizations empower youth to take concrete actions in their communities.
The youth perspective is essential in informing priorities for environmental and conservation matters in Africa. Our lived experiences, diverse backgrounds, and deep understanding of local ecosystems enable us to identify and address pressing issues. Moreover, youth perspectives are crucial in highlighting the long-term consequences of environmental degradation and the need for sustainable practices.
Reinhold Mangundu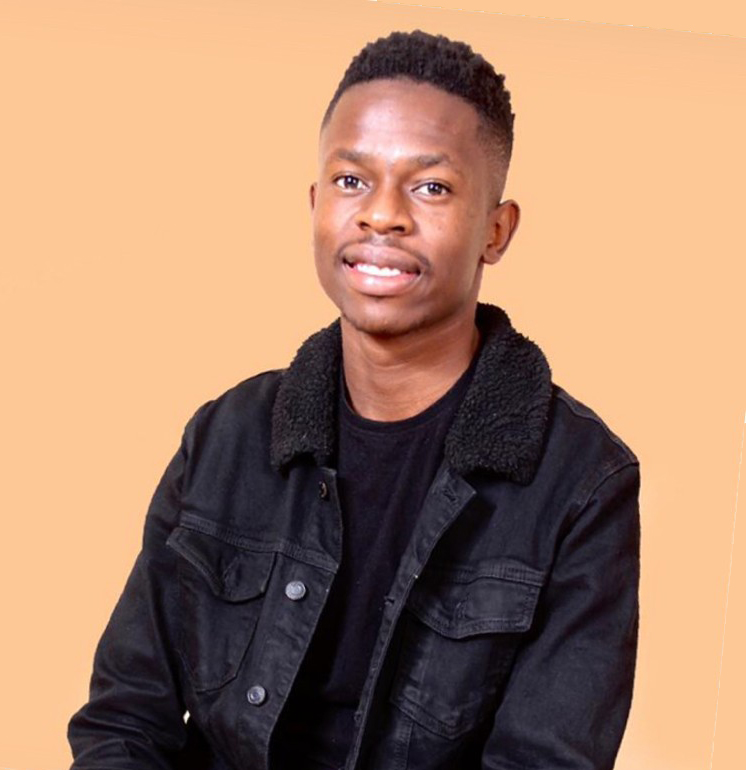 As a professional young environmental practitioner, my passion and drive come from a desire to contribute towards a sustainable future for all. The environment is the foundation of our existence, and without a healthy planet, we cannot have a thriving society. Witnessing the devastating effects of environmental degradation and climate change on my village in Northern Namibia has motivated me to pursue a career in sustainability and dedicate my life to serving people and planet.
 Growing up, my father would speak of a beautiful forest that used to exist around our village, the wild animals which roamed freely, and about a strong connection we had with Earth.
The above, I could only imagine as I grew up. Today we have very few indigenous trees left, our lands are demarcated by excessive fencing, and land degradation is worsening as a result of monoculture and sand mining. As a society, we are completely losing our connection to nature as a result of modernity.
It is in light of this reality that I got interested in sustainability, thus dedicating my life and professional career to safeguarding life support systems while helping to restore our connection to Earth. It is because of the dedication and my value system that I wake up every morning.
I bring a unique perspective to environmental and conservation matters in Africa. I understand the challenges and aspirations of the youth and the need to involve them in conservation efforts. Young people have a crucial role to play in shaping the future of conservation in Africa. We are the custodians of the future, and it is our responsibility to ensure that the environment is protected and conserved for generations to come.
My priorities for environmental and conservation matters in Africa are informed by my experiences and knowledge. We need to adopt a systemic approach to conservation that considers the needs of people and wildlife. It is essential to balance conservation efforts with sustainable development to ensure that communities benefit from conservation activities. This approach requires us to work closely with local communities and involve them in decision-making processes. By Building an infrastructure of opportunities, we are able to create alternative solutions to safe and resilient communities, thriving through healthy socio-ecological systems.
Wildlife conservation in Africa is another area that I am passionate about. Wildlife is a vital part of our ecosystem, and its protection is crucial to maintaining the balance of nature. However, wildlife conservation in Africa faces numerous challenges, including habitat loss, poaching, and human-wildlife conflicts. To address these challenges, we need to invest in science-based conservation strategies that involve the use of technology, community-based conservation, and education.
Rio Button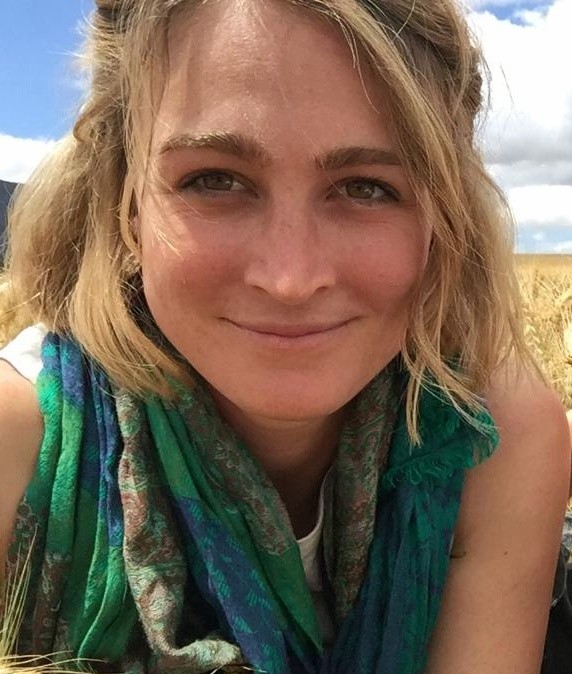 I wake up every morning with an excitement for the unknown, and a restless energy that fuels my day. Whether it's a run or a surf, I always start my day with a bit of movement, it helps me focus and clears my head. The ocean has always been my first love, and the feeling of sunrise beams reflecting off the sea and dancing on my face is one of my favorite things in life.
Growing up, I was always drawn to the ocean. The mystery of the depths, the diversity of life, and the rhythm of the tides fascinated me. I found myself spending countless hours exploring rock pools, reading books about marine life, getting a fish tank and microscope, and eventually studying marine biology in university. Later getting a commercial dive license, and then securing a research dive mentoring position in Mozambique. I model the impact of different global ocean protection scenarios, hoping to find ways to conserve and protect marine ecosystems for generations to come. Next month I will start as a marine spatial planning PhD candidate.
However, my passion for conservation extends beyond the marine world. During lockdown in the greater Kruger area, I discovered a love for the incredible wildlife and wild spaces of South Africa. Sharing my love for conservation and deeper understanding of wild spaces I facilitated university students in developing their own projects, and work with school groups through WESSA's Young Reports for the Environment program in Cape Town. I am also a Roving Reporters mentor, helping aspiring environmental writers hone their craft. I believe science communication is a critical component to informing decision makers and the public in our plight for a greener future.
Giving back is an important part of who I am, and I am grateful for the teachers and mentors who nurtured my passion for conservation. That's why I give talks to schoolchildren and believe that two-way communication is vital for growing curiosity and sharing knowledge in this field. I am proud of my work so far, but there is still so much to do, and I am committed to making a difference.
My perspective as a youth informs my priorities for environmental and conservation matters in Africa. As a young person, I believe that we have a duty to take care of our planet, and that conservation is not just a responsibility for older generations. I am optimistic about the future and believe that there is hope for our planet. I think that we need to be more proactive in creating a sustainable future and recognize that conservation is not just an environmental issue, but a social, economic, and political one as well.
My love for the ocean and wildlife drives me to make a difference in the world. I believe that everyone has a role to play in conservation. With hard work, dedication, and a collaborative spirit, I am confident that we can create a better future for our planet and all its inhabitants.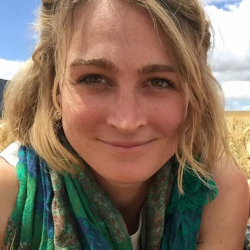 Latest posts by Rio Button
(see all)